Meridiana Pomorska Agencija je društvo s ograničenom odgovornošću koje djeluje kao liner i tramp pomorska agencija sa sjedištem u Rijeci.
Tvrtka je osnovana 2001. godine, te je vode visoko kvalificirani profesionalci s iskustvom. Tvrtka posluje u polju prekomorskog prijevoza te intermodalnog i cestovnog transporta, uslužujući brodske linije i vlasnike plovila. Središnja Europa je lako dostupna iz Rijeke, i zato možemo lako pokriti i organizirati Sjevernu Italiju, Austriju, Slovačku, Mađarsku, Srbiju, Bosnu i Hercegovinu.
Naša agencija pruža cijeli niz usluga za sve vrste liner i tramp plovila koja dolaze u Luku Rijeka i druge hrvatske luke.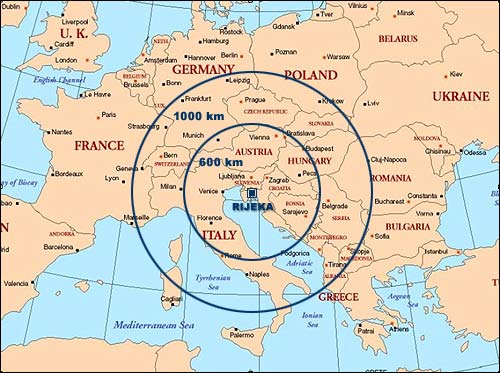 Kako možemo pomoći
Možemo pružiti ili posredovati slijedeće usluge:
Tanker i tramp agencija
Plinski i kemijski tankeri
Liner agency representation
Heavy – lift vessels and project cargo
Protecting agency
Container depot and repairs
Logistic management
Crow changes and repatriations
Crow medical assistance
Transportation to/from vessel to closest airports
Vessel supply services
Bunkering
Clearance forwarding transhipment haulage
Chartering and brokerage
Short sea shipping assistance
Survey for various commodities
Sales representation and trading assistance
Naše usluge kao lučka agencija sadržavaju slijedeće:
USLUGE PRIJE DOLASKA:
Sređivanje dokumentacije prije dolaska
Vessel service and cargo pre-planning
USLUGE ZA DOLAZAK:
Vessel's arrival clearance
Coordination Owner ( Manager) , vessel ( Master), shipper ( Forwarder)
USLUGE ODLASKA:
All documentation in real time desparch with latest communication technology. Do not hesitate to contact us to werify our proforma d/a.